What's your most cherished possession and why?
Welcome to the #CHERISHED Blogfest!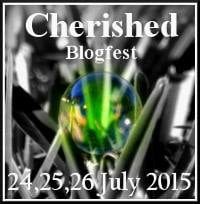 Hosted by:
Damyanti – Daily (w)rite  /  Dan Antion – No Facilities  /  Paul Ruddock – Echoes of the Pen
Peter Nena – Demogorgon's Fiction  /  Sharukh Bamboat – India Destinations

Their directive:
For the CHERISHED Blogfest, we invite you to talk to us about one of your cherished objects.
Tell us what it is, post a picture of it if you like, and tell us why you cherish it.
[in under 500 words]
Have you ever realized a life-long dream?