Whoa!  Wait a minute!  
Wasn't it summer yesterday?  Didn't we just get back from Europe?
No, wait – that was end of September!
Hard to believe it's already December and time for our usual holiday rituals.  Don't get me wrong; I love this time of year, (except for the weather), and my German upbringing is steeped in tradition.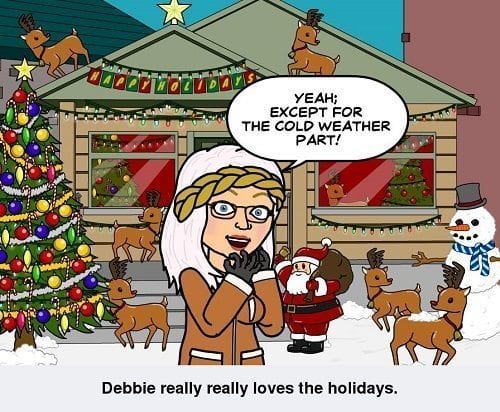 We always went full tilt inside and out with the decorating. It was physically taxing, but worth it for the spectacular results. Hubby grumbled about the roof lights. He knew I wouldn't be happy without them, so, up he went on that extension ladder, year after year.  I did my share too of course, at ground level though, (acrophobic).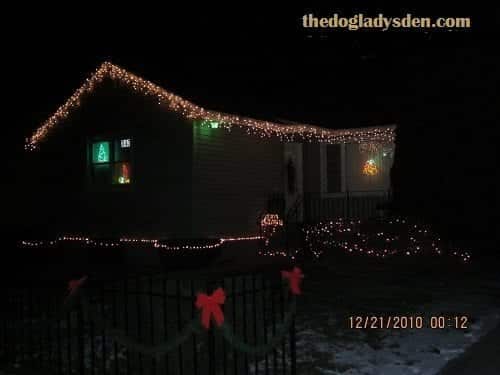 This year, we couldn't seem to get in festive mode.  "Are you ready for this?"  I asked.  He shook his head. "No; why don't we just skip it?"
SKIP IT??!  What a concept!  
Well, I couldn't go along with that, but did agree to forego the outdoor light show for a couple of understated, pre-lit trees and cut back on elaborate decorations, in general.  Added a few more lights indoors instead, because they give the house such a warm, inviting glow.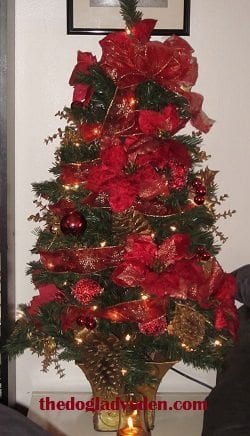 So, what's wrong with us?
It appears that running around Europe for a month and climbing all those rocks and steps took quite a toll. Either that, or, we're just getting old!
Skimpy or not, the decorations do look nice and that festive feeling is slowly creeping in.  We enjoy the social aspects of the season as well; good times, good friends, epicurean delights, roasted chestnuts…
There's much to be grateful for!  So many people are struggling and it's especially difficult for them at this time of year.  We always try to give back by contributing to various food banks and charities.  Everyone deserves a little good cheer!
As the month wears on, our house will be teeming with four legged guests.  (I operate a home boarding service.)  Many people go on vacation for Christmas and New Year's, so, we literally will have "gone to the dogs".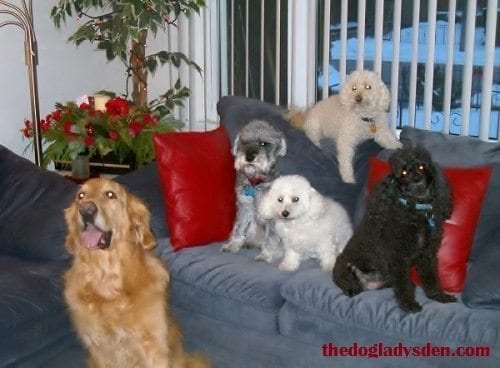 There's still shopping, wrapping and so on to do; things I find fairly tedious, but once again, the end result makes it all worthwhile.

What do YOU do to prepare for the holidays?  
Or, perhaps you don't?
Looking forward to your comments!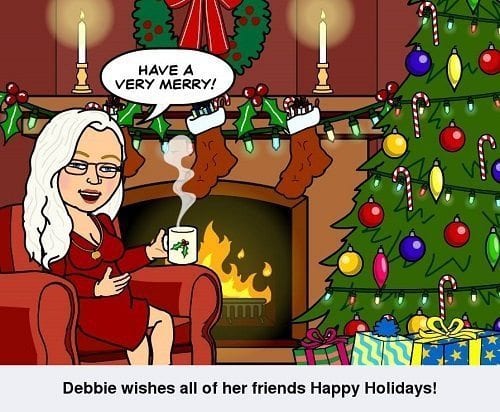 Cartoons courtesy of BITSTRIPS Facebook app