No, this isn't a spelling error.  "Internat" is German for boarding school, which is where I ended up for the 68/69 school year.
 We were living in Germany at the time.  My mother and I could not get along, which was par for the course.   Bound to happen, when you have a rebellious, independent-minded teenager  sharing quarters with a neurotic, perfectionist control freak.  (Sadly, as I got older, these traits were also self-evident, albeit to a lesser degree.)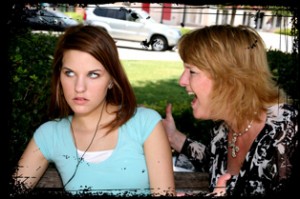 My father did not participate much in my upbringing and generally went along with whatever my mother wanted.  Easier for him that way.  She kept threatening to ship me off to boarding school, (the one in Switzerland her friend's kids were attending),  and I started thinking: "Wouldn't it be nice to get away from here and be able to do what I want?"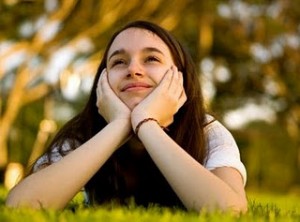 Sounded great to me!  Off we went to Switzerland to check it out and for once, my mother and I agreed on something; this was the ideal solution!  Her parents had agreed to foot the bill, (Opa was a dentist), because my father's military salary wouldn't allow for such luxuries.  What a beautiful place it was and I couldn't wait to move in. 
We arrived the weekend before school started.  My mother helped me settle in, but left shortly afterwards.  As usual, we were not on the best of terms.  I sat on the bed for awhile, relishing my anticipated freedom.  No one else was in the house yet, so I decided to explore the beautiful countryside.  Not more than five minutes in, there was a loud, demanding voice behind me.
"HELLO!!  YOU THERE!!!"  I turned and saw a sour-faced, middle-aged woman. "Where do you think you're going?" she bellowed.
"Just for a walk".
She literally wagged her finger at me.  "No!  You can't do that!" 
 Astonished, I blurted: "Why not?  The countryside is so beautiful and I just wanted to look around."
"Young lady", she admonished, you are not allowed to go anywhere without  a chaperone.  I will escort you back to your dormitory"
My heart just sank!  What had I gotten myself into here?  She was like the bloody Gestapo!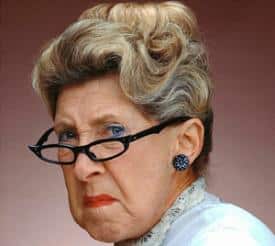 Back at the house, I noticed the bars on the ground floor windows for the first time and asked her what they were for.  My stomach was in knots and my mind in turmoil!  Was this some kind of a fancy prison? 
"The bars, my dear, are to keep you girls out of trouble", she smugly explained, "to make sure there's no funny business between you and the boys!"  
(This was a co-educational school, with several different buildings and segregated dormitories.)
By now, my level of despair was overwhelming and I threw myself on the bed, sobbing.
This was a jail sentence of my own making!   "WHAT HAVE I DONE???!!!"
To be continued………..
© D.D.B. 2012